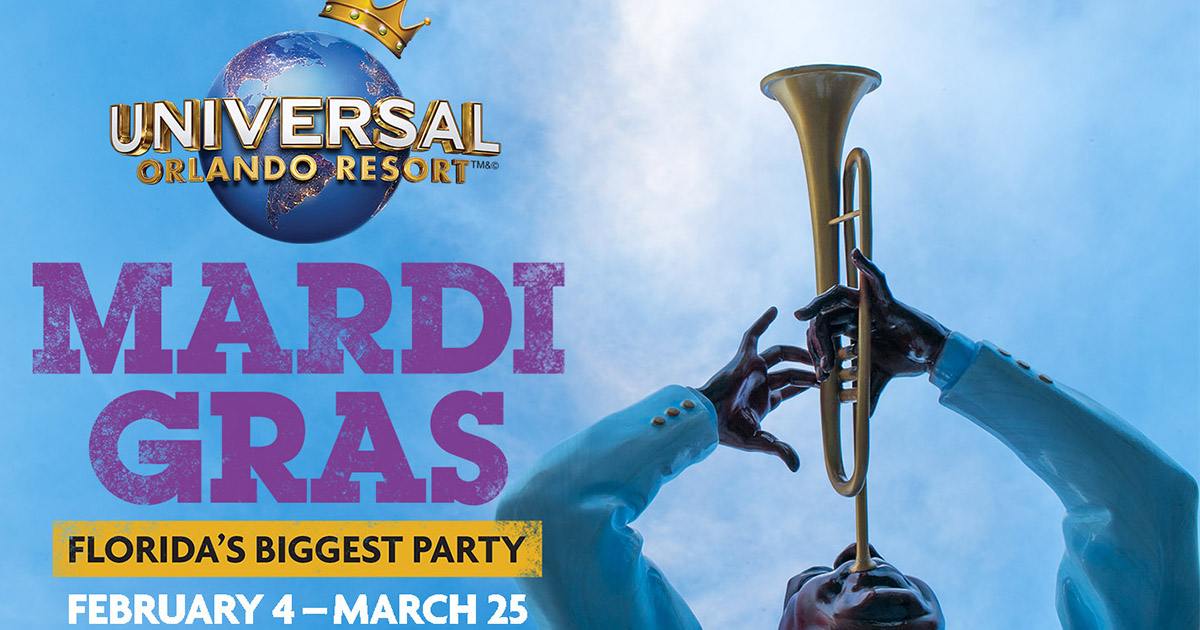 MARDI GRAS 2017 CONCERT LINEUP
Every spring, the fun and excitement of The Big Easy makes its way to Universal Orlando Resort for Mardi Gras – an authentic celebration that completely transforms Universal Studios Florida into a family-friendly version of the famed New Orleans street party. Universal Studios announced the 12 acts scheduled to perform at this year's Mardi Gras event, from February 4 through March 25.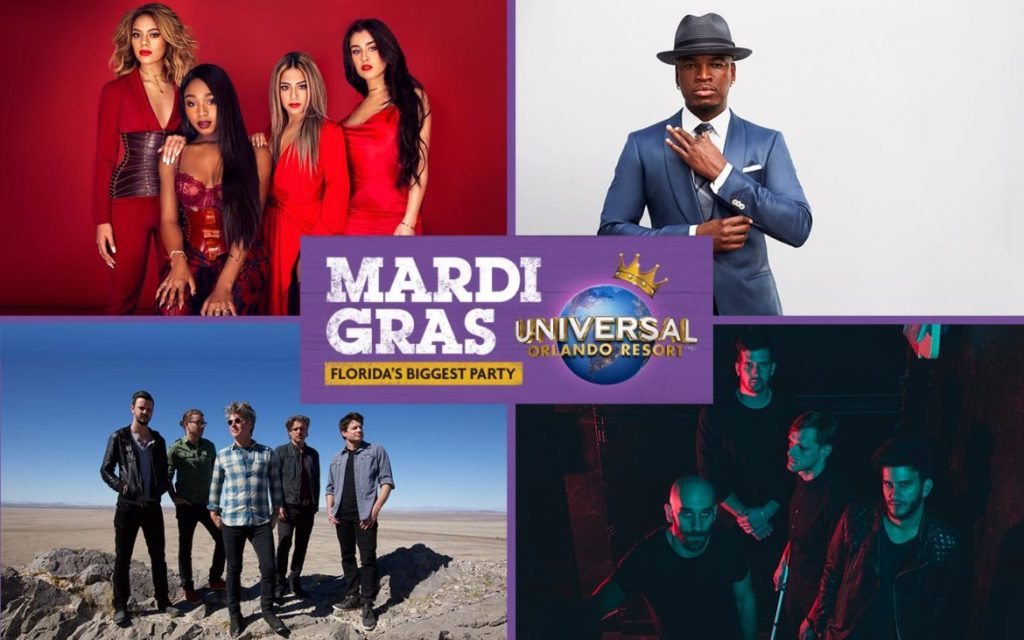 The lineup is as follows:
Feb. 4: Trace Adkins, Country, "Honky Tonk Badonkadonk" and "You're Gonna Miss This"
Feb. 11: Ne-Yo, R&B, "Miss Independent" and "Let Me Love You"
Feb. 18: Collective Soul, Rock, "December" and "Better Now"
Feb. 19: X Ambassadors, Rock, "Unsteady" and "Renegades"
Feb. 25: Fifth Harmony, Contemporary R&B, "Work From Home" and "Worth It"
March 4: Kool & The Gang, Funk, "Celebration" and "Get Down on It"
March 5: Olivia Newton-John, Pop, "Physical" and "I Honestly Love You"
March 11: UB40, Reggae and Pop, "Red Red Wine" and "Falling in Love With You"
March 12: Toby Keith, Country, "Red Solo Cup" and "I Love This Bar"
March 18: Jason Derulo, Pop, "Wiggle" and "Want to Want Me"
March 19: Earth, Wind & Fire, Funk, "Boogie Wonderland" and "Let's Groove"
March 25: The All-American Rejects, Rock, "Dirty Little Secret" and "My Paper Heart"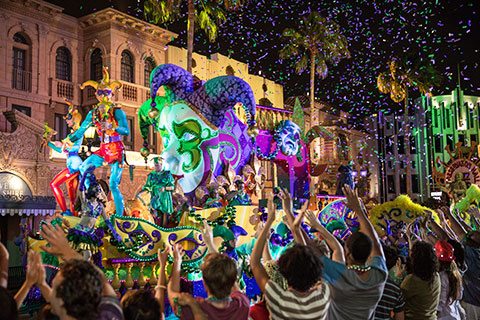 2017 is adding six floats to the parade, all based off of mythical creatures. These floats are Manticore's Majesty, The Rise of the Garuda, The Dance of the Dragon, Phoenix from the Flames, Garden Sprites, and The Flight of the Pegasus. The parade and concerts are included in regular theme park admission.
In a change from previous Mardi Gras events, this year's party will run for 49 consecutive nights. Each night will get its own bead-filled parade through the theme park. Some of this year's bands include newcomers to the Universal stage, including Fifth Harmony, who presumably will perform as a quartet after Camila Carbello split from the group at the end of last year.
Returning acts include Olivia Newton-John, Trace Adkins and The All-American Rejects, who last performed at the 2015 event. Collective Soul is returning after is 2014 performance and Ne-Yo will grace the stage after a five-year absence from the annual event. Proving to be a popular draw, Kool & The Gang return after appearances in 2010, 2013, 2014 and 2016. Bands from New Orleans will perform each night of the 2017 event, and authentic Cajun food will be for sale in the park's French Quarter Courtyard each evening.