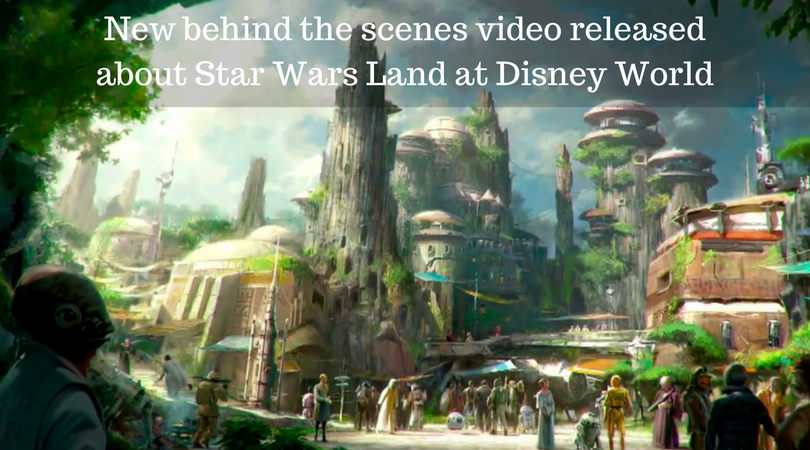 New behind the scenes video released about Star Wars Land at Disney World
While there weren't too many details about the attractions, Disney did give us a good look at the new land with new concept art and a behind the scenes footage from the upcoming Star Wars Land expansion coming to both Walt Disney World and Disneyland. Disney also released some minor new details about the area where Star Wars Land will take place. When guests enter Star Wars Land, they will be visiting a destination located somewhere on the Outer Rim. Once inside, guests will find themselves in a remote village, which is described as "a busy crossroads along the old sub-lightspeed trade routes." The village has now become a thing of the past now that hyperspace travel has been invented. This in return has encouraged the area to be inhabited by those who prefer to remain under the radar, such as smugglers, rogue traders and adventurers.
We already know that Star Wars Land will feature two attractions, one where guests will take control of the Millennium Falcon.  Another attraction coming to Star Wars Land will place guests in the middle of an epic battle between The First Order and the Resistance.