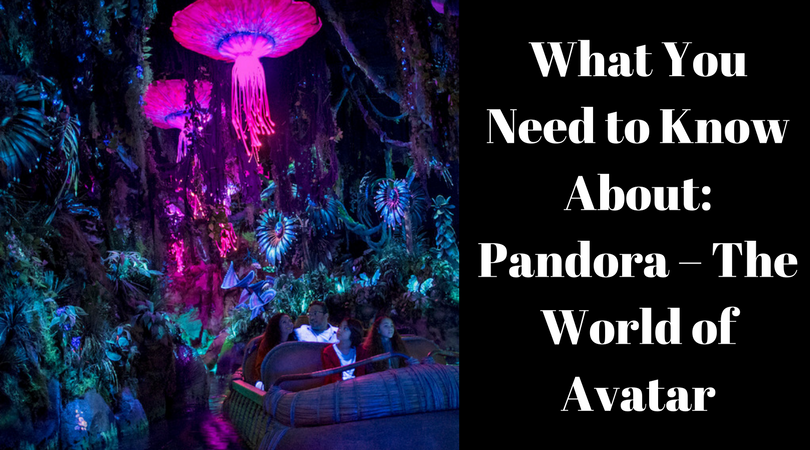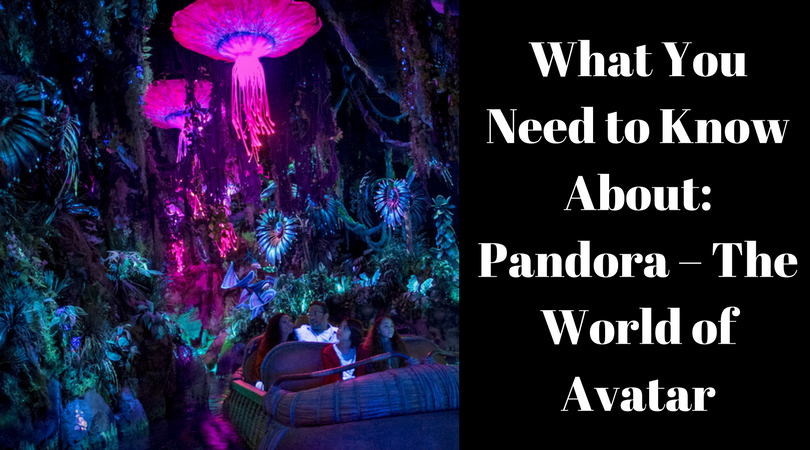 What You Need to Know About: Pandora – The World of Avatar
Pandora – The World of Avatar… A place where Disney fans let their inner Avatar spirit go!
1 – Opening Date
May 27, 2017 – the epic day that Pandora – The World of Avatar has been announced to open at Walt Disney World's Animal Kingdom theme park. We're ready for what adventures Pandora holds!
2 – What Are "Pandora" and "Avatar" Exactly?!
Great question! In 2009, a movie titled Avatar was released that beckoned the interest of movie goers making Avatar explode with popularity. The movie, written and directed by James Cameron, Avatar is a science fiction film about humans attempting to colonize on a habitable moon called Pandora. While living on Pandora sounds like a great opportunity for this cast of humans, they are met with resistance from the local tribe of Na'vi. The title "Avatar" comes into play when humans attempt to better understand the Na'vi tribe by using an Avatar. Humans using their Avatars look like the Na'vi people so they can better attempt to fit in. Sounds strange, but it's rather entertaining! If you haven't had a chance to watch the movie, we recommend doing so before May 27.
 3 – Unfolding the Story
Animal Kingdom unfolds the story of Avatar by bringing this lush, colorful, and intricately detailed moon known as Pandora to life! A valley nestled on Pandora known as the Valley of Mo'ara is where the discovery begins. Since Animal Kingdom is the hub of all things valued in nature, Pandora fits right in! The Na'vi people are especially one with nature which is obvious in how it plays a crucial role in all ways of their lives – just like Earth does for us. Walking through Animal Kingdom's Pandora is said to provide guests of all ages an exotic adventure where the value of nature is supreme. 
4 – What to Expect?
James Cameron and Joe Rohde, Senior VP Creative, Walt Disney Imagineering, have teamed up to blow us away. Disney Imagineers have stated that guests visiting Pandora should expect a visually stunning world complete with floating mountains, bioluminescent plants, immersive adventure, and experiences that comes to life when you interact with them. We expect a land that is both beautiful in day and at night, from overwhelmingly lush landscape that pops during the day and glimmering lights that illuminate the land at night. The latest technology and innovative expeditions take center stage in discrete yet subtle experiences. Plus, Imagineers have announced there will be interesting creatures, themed dining, shopping opportunities…. and of course, new attractions! 
5 – Attractions We Know About
Information on three attractions has been released and we are SUPER excited about both of them!
With the Avatar Flight of Passage attraction, guests will have the chance to fly through a simulation of having the wind in their hair on a tremendous flight on a banshee through Pandora!
Height Requirements: 44 inches or taller
This attraction is a boat voyage on the Pandoran River encountering creatures and a Na'vi elder as your journey down the Na'vi River – a sacred river that flows through a bioluminescent rainforest! 
Height Requirements: none
This valley is marked its enormous floating mountains and will include exotic plants that come to life with beautiful bioluminescence each night. The area will include a Na'vi built drum circle, containing instruments playable by all, Na'vi totems and other cultural items, as well as brand-new Wilderness Explorers challenges and badges to collect.
6 – Dining We Know About
Details on Pandora's themed dining are few and far between but here are two dining options we have learned about so far…
Satu'li Canteen—long ago an RDA mess hall, now a peaceful dining facility adorned with Na'vi art and cultural items. Satu'li Canteen supplies travelers all the comforts of home—courtesy of a unique, fast-casual menu that's been crafted from Pandora's natural abundance. Featuring international-inspired cuisine, vegetarian options and specialty libations, it's the perfect place to refuel as you venture through the Valley of Mo'ara.
Hike to the corner of Windtraders where you'll find Pongu Pongu—when you spot a friendly expat serving out-of-this-world drinks, you've come to the right place.
Meaning "Party Party" in the language of the Na'vi, Pongu Pongu welcomes weary travelers to try our "bioluminescent" frozen cocktail, indigenous beers—or even a sweet snack you won't find elsewhere!
7 – Shopping 
What would a new land be without some shopping! 
At Windtraders, guests can find Na'vi cultural items, toys, science kits and more on Pandora – The World of Avatar at Disney's Animal Kingdom.