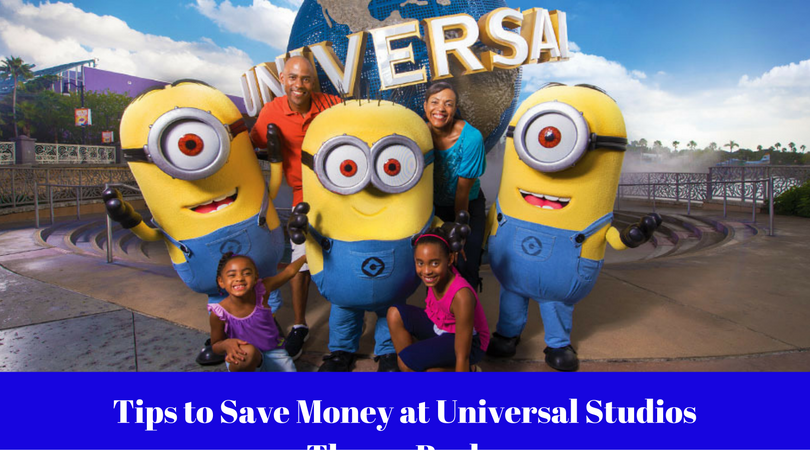 Tips to Save Money at Universal Studios Theme Parks
At Universal Orlando Resort you'll discover 3 amazing theme parks – Universal Studios Florida, Universal's Islands of Adventure and Universal's Volcano Bay – unique dining and entertainment, plus much more, all in one convenient location. Planning a trip anywhere can be very costly, and theme parks are no exception. Whether you're an Orlando native who wants to just hang out for the day or an out-of-towner coming to Universal for the first time, you deserve to have the full, thrilling experience Universal has to offer.
Here are a few ways to help cut costs without missing out on any of the fun.
1. The first opportunity to save money occurs at the very beginning stages of planning. It's important to choose your trip dates very carefully, because certain dates can be more or less expensive when it comes to both admission tickets and hotel reservations. Most theme parks operate on the same seasonal schedule, and Universal is no exception. Peak season for Summer 2017 is May 26th – August 26th.  Obviously some unavoidable scheduling constraints like work or school make visiting during value season difficult, but if you have enough flexibility to plan around peak dates you can potentially save a great deal. Regardless of which dates you choose, it's always a good idea to purchase your tickets in advance online instead of at the gate. You can always find discounts and special pricing online, which is not available at most ticket windows. It can also be extremely expensive to change or upgrade your purchased tickets at the gate, so make sure that you're picking the options that best fit your travel needs. If you're buying from a third-party seller, make sure they have an authorized seller logo displayed on their page.
2. On-site hotels may seem really pricey at first glance, but often have enough benefits to justify the up-front cost in the long run.  Universal's resorts all offer free transportation services to and from the parks via shuttle bus or water taxi, which saves you from having to pay for gas and parking, which is at least $20. Their hotels also have state-of-the-art themed pools, game rooms and fitness centers that are free to use during down time from the parks. Other complimentary privileges include early park entry, resort wide charging stations, and merchandise delivery from the park to your hotel room. Both premier and preferred level resort reservations include free express unlimited passes, which regularly cost $89 per person.
3. Fill a backpack with all the essentials you may need throughout the day like sunscreen, ponchos, or jackets. The weather can be unpredictable, and even the most simple items are typically much more expensive on park property so it's  Locker rentals run from $10-$12 for the day, depending on the size you choose. However, all the thrill rides at both Universal and Islands of Adventure offer 1 hour of free locker usage, so bringing a bag doesn't impede your accessibility and there is always the opportunity to take a break for an hour if you get tired of carrying it around.
4. Instead of paying for bottled water and soft drinks throughout the day, bring a plastic refillable bottle. Most park restaurants will fill your cup with ice and water for free. You can buy a Coca Cola souvenir cup in the parks for $13.99 + tax and get all soda/juice refills free for one day but if you're only drinking water, a plastic bottle from home or the nearest drug store is much more cost effective. Keep in mind, it must be plastic or security will not allow you to take it in to the parks with you. You are also permitted to bring snacks in with you, as long as they do not require heating. There are a few restrictions to the snack rule. For example, if you're bringing a cooler it must be soft sided  and small. Bringing in meal-like option such as sandwiches may also be prohibited unless someone in your group has specific allergy requirements. If that is the case, just notify security at bag check.
5.  The best way to avoid the souvenir meltdown that is likely to occur if you're visiting the park with kids is to discuss a family spending limit before even entering the park. This way, everyone has a price range in their minds and will be on the look out for an item that fits those specifications instead of deciding they need the first toy they see. Guests who don't need the novelty of purchasing their keepsakes on-site can look for things they see in the park at a cheaper rate in online stores.