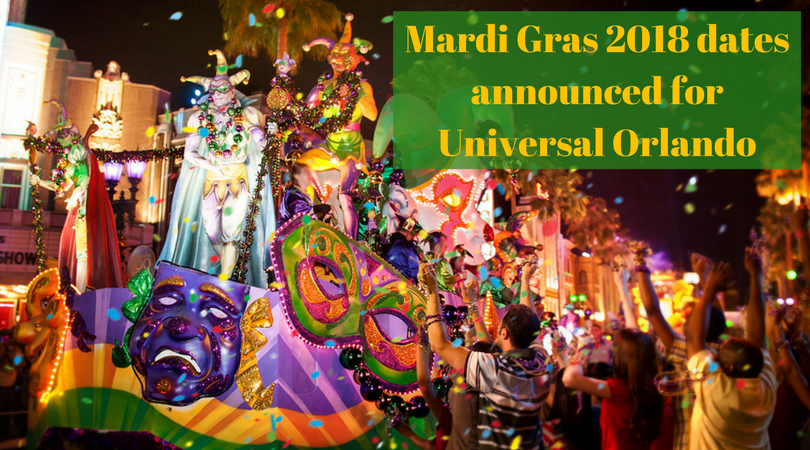 Mardi Gras 2018 dates announced for Universal Orlando
It's never too early to start planning your trip down the Bayou to celebrate Mardi Gras at Universal Orlando Resort.
This year, Florida's biggest party will take place every night from Feb. 3 through April 7 in 2018, and it is by far the longest celebration they have ever done. Last year's event ran for 50 nights, from February 4 to March 25. This year's Mardi Gras will run considerably longer, from February 3 to April 7, making for a 64-night celebration of New Orleans culture.
In addition to the longest celebration we've held, there will be an abundance of concerts on select nights. These concerts will feature some of the biggest names in music. But if you still want more, be sure to check out the live performances from New Orleans every night in the French Quarter Courtyard. And you won't want to miss the nightly Mardi Gras parade when it rolls down the streets of Universal Studios Florida every night. This dazzling parade features colorful floats, performers, lights, feathers, glitter, beads, and more!
Stay tuned for the event's concert line-up, this year's parade details, for the biggest party in Central Florida!