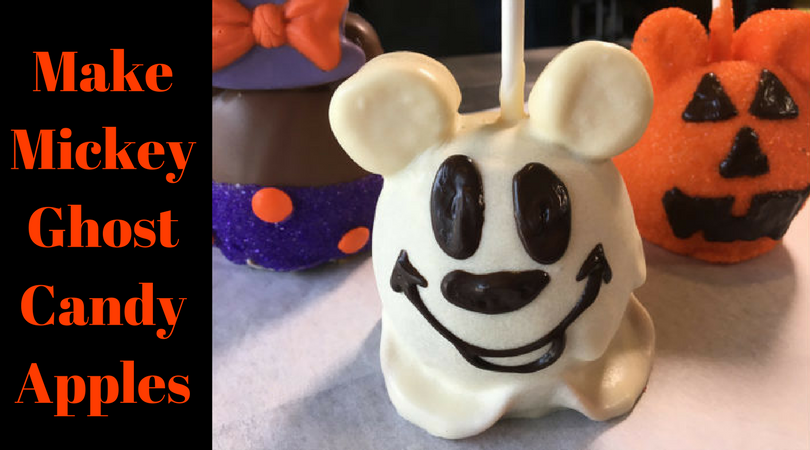 Make Hauntingly Delicious Mickey Ghost Candy Apples
Candy Cauldron at Disney Springs to get some step-by-step directions on how you can make their 'Ghost Mickey' Candy Apple, one of the shop's most popular seasonal treats for Halloween.
The Candy Cauldron at Downtown Disney's West Side is a popular stop for satisfying sweet cravings.  Step inside the Wicked Queen's/Old Hag's Dungeon for tantalizing treats. No worries – there are no poisoned apples! The only fruit here is covered in tempting chocolate and caramels! While perusing the candy selections, watch candy being made in the show kitchen!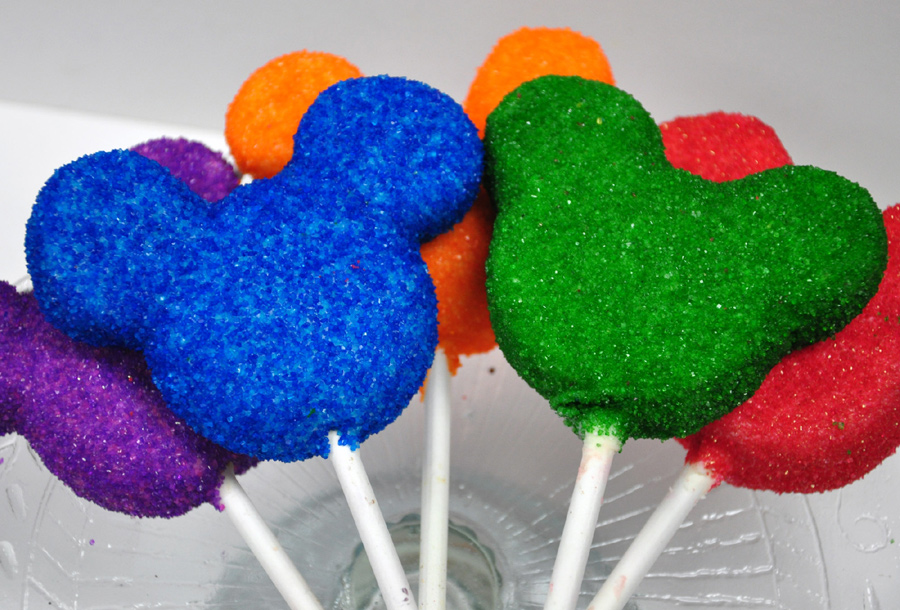 But the real news is…Cake Pops are now being sold at the Candy Cauldron! Inside the pop, you'll discover a real cake center — flavors are vanilla, chocolate, marble, or red velvet. The Mickey ears are marshmallows! And the combo of marshmallow, white chocolate, cake, and sugar make for a delicious but ultra-sweet experience.