The 10 BIG Updates From the Orlando Theme Parks
Experience all that's opening in Orlando. From new theme park attractions, new entertainment and a full year of unforgettable sporting events. You'll want to plan your visit to be among the first to enjoy these new adventures.
This week at Walt Disney World, several controversial new upcharge experiences are announced, Disney's Hollywood Studios gets a dining change, plus the first details are released for next year's Epcot International Flower and Garden Festival.
Outside Walt Disney World, Universal Orlando Resort confirms that Nintendo Land is coming soon, and quietly debuts what looks like it's own version of MyMagic+! It has been an exciting week, so let's get started!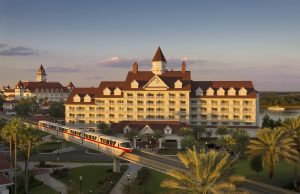 1. Disney announces new Monorail-themed dining experience
A new Walt Disney World dining experience will feature the resort's famed monorail and eateries in the hotels it stops at. The Highway in the Sky Dine-Around debuts Friday, Dec. 2.
Visitors will have priority boarding on the monorail as it travels between Disney's Polynesian Village Resort, Disney's Grand Floridian Resort & Spa and Disney's Contemporary Resort, where they will have a private patio that overlooks the evening fireworks at Magic Kingdom theme park.
Then, Highway in the Sky Dine-Arounders will ride over to the Grand Floridian and its Citricos restaurant for a "sumptuous wine dinner," the blog post says. That's followed by sparkling wine and artisanal cheeses in the hotel lobby.
The cost is $150 plus tax and gratuity. That price includes valet parking.
The experience begins and ends at the Contemporary, according to the official Disney Parks Blog. But the first eats, after a brief monorail journey will be at the Poly for island-inspired drinks and appetizers.
The last stop is back at the Contemporary for dessert, cordials, coffee and fireworks.
The experience is offered on select Tuesdays, Fridays and Sundays.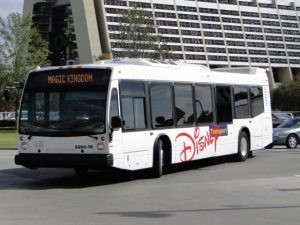 2. Premium Bus upcharge announced
Walt Disney World Resort is getting ready to launch a special, add-on service along with the park-hopper ticket called Express Transportation. This add-on service will enable guests with park-hopper tickets to travel more conveniently than ever before by transporting them from inside one Theme Park straight into another.
Once guests have entered a park, they will be picked up and dropped off by Disney buses from inside the parks. By traveling behind-the-scenes, Guests will be able to spend even more time enjoying the magic.
For one-day service, Express Transportation can be added onto a Park Hopper ticket for $15 per person. For multi-day service, the cost is $24 per person.
Express Transportation is available at the four main Walt Disney World theme parks from 10:00 a.m. until park close beginning December 7, 2016.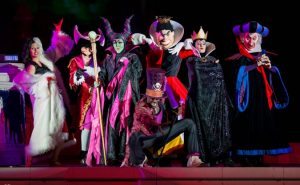 3. Discounts now available for Club Villain beginning this week
Who doesn't love a good villain, right? For all those villain fans, Disney's Hollywood Studios has the perfect night planned for you.
The special ticketed event, called Club Villain, is offered on select Friday and Saturday nights in September, October (as well as Halloween night, October 31), November, and December. In addition, Club Villain will take place on Friday evenings in January. There are two seatings available for Guests to choose from – one at 5:15 p.m. and one at 8:30 p.m.
The party host Dr. Facilier (from The Princess and the Frog) welcomes guests to an evening of food, cocktails, music and of course villains. Be a guest of Dr. Facilier's parlor of mystical mishaps complete with musical numbers and a wicked mix from his house DJ. Villain appearances for the evening include Maleficent, Queen of Hearts, Cruella De Vil, and the Evil Queen.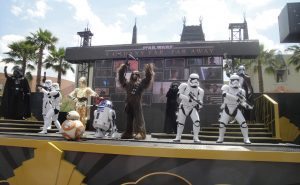 4. Star Wars: A Galaxy Far, Far Away takes a break
Earlier this week Disney placed Star Wars: A Galaxy Far, Far Away on temporary hiatus until December 7th, even removing the stage and all props related to this show. No reason was given for this temporary closure, but given the fact that Rogue One: A Star Wars Story will be released in theaters in just a few weeks, it's not unreasonable to hope that Disney has closed this show temporarily to make way for some timely additions to this show to celebrate the release of the latest Star Wars film.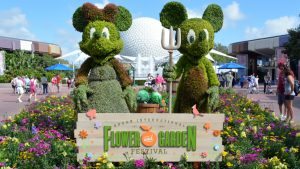 5. First details revealed for 2017's Epcot International Flower and Garden Festival
Even though the 2016 version of the Epcot International Flower & Garden Festival just ended about a week ago, details are already starting to come out for 2017.
Typically, the dates for the next year come out in the early part of fall, but the official page for the Epcot Flower & Garden Festival already has the dates and a few details for 2017. Once again, the fest will run for 90 full days.
Dates look as if they are going to be Mar. 1 through May 29, 2017.
There aren't a lot of intricate details known, but the page reveals a few things:
Outdoor kitchens offering delectable bites and libations
Dozens of world-renowned, Disney-themed topiaries
Breathtaking garden spaces and wildlife habitats
Inspirational exhibits, seminars and how-to demonstrations
An outdoor concert series featuring fan-favorite bands
And much, much more
 The Garden Rocks Concert Series is expected to return for weekends during the festival as well.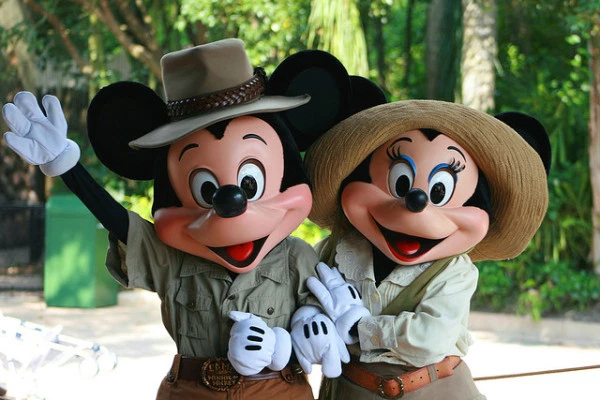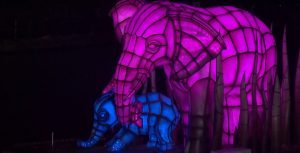 6. Rivers of Light Cast previews continue
The recent test of Rivers of Light left most people saying it was a technical marvel and had some beautiful scenes, but overall felt flat, and lacked a cohesive storyline and the magic that Disney usually delivers.  Animal Kingdom has added additional days of testing to get additional opinions.
The previews are scheduled to take place on December 5th and 6th at 8:30pm each night.  Cast Members should speak to their lead to see if tickets are available for them.  Cast Members will be allowed to bring themselves and the number of Guests on their Main Entrance Pass.  Ticket availability is limited and is on a first come, first served basis.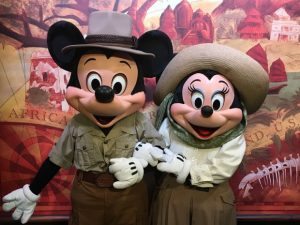 7. Disney's Animal Kingdom cuts hours at select attractions
Beginning this week at Disney's Animal Kingdom, two attractions will be getting a new operating schedule for the rest of the year. Kali River Rapids will now be open from 10:00 AM-5:00 PM from December 4th through the 17th. When high season kicks up later this year, the attraction will be open from 10:00 AM –though 7:00 from December 18th-24th, and then this attraction will return to a nearly full-day schedule, opening from 9:00 AM-7:00 PM from December 25th-31st.  In addition, this park's Minnie and Mickey meet and greet will now only be available from the park opening until 4:30 PM daily for the foreseeable future.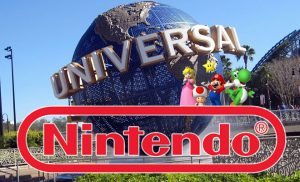 8. Universal Orlando Resort confirms Nintendo Land is Coming to Florida and reveals first details
Universal Orlando Resort is leveling up its park with a new Nintendo-themed area set to be unveiled within the next few years.
Guests can expect an "expansive, immersive and interactive" experience featuring attractions, shops and restaurants designed to make visitors feel as if they're inside "Super Mario Bros.," "The Legend of Zelda" and other video game classics.
More Theme Parks Headlines
Universal's Volcano Bay will feature wearable technology, volcano coaster
Universal Studios Japan and Universal Studios Hollywood will also be getting their very own Nintendo realms. Planning for these areas is in the works, but few details have been released.
Each park will announce further information, but officials said the goal on all three of the projects is clear: "to bring the characters, action and adventure of Nintendo video games to life within Universal theme parks."
All three Nintendo-themed lands are expected to open separately sometime in the next few years.
The news comes more than a year after Universal Parks & Resorts announced a partnership with the Japanese video game company.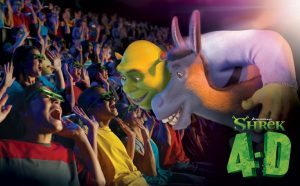 9. Universal quietly tests app-based return time system 
Universal Orlando has activated a new feature in their official app that allows you to reserve return time tickets for select attractions.
Right now, the new feature only appears in the app for select users. In addition, it only appears as an option for Shrek 4-D.
As this is being written prior to Universal Studios Florida opening, it's unclear if the test will begin today or if the feature was mistakenly activated early.
When a user taps the return time ticket button on Shrek 4-D, they are prompted to select how many people are in their party. Guests can choose up to 9 people. From there, they are asked what time works best. It's unclear if guests will use the express line when their return time arrives or if there will be a new form of entry created.
If the test is successful, it's likely the system will be introduced at other attractions. The neighbor to Shrek, Despicable Me, has a low capacity and notoriously long waits. It is towards the top of the list of attractions this system could come to.
10. LEGOLAND Beach Retreat to have its grand opening April 7, 2017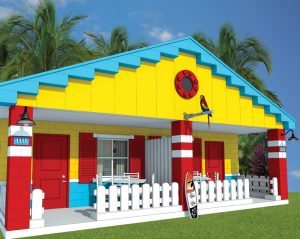 The Winter Haven theme park announced vacations staying at the new lodging accommodations will begin on April 7, 2017. The Beach Retreat will add 83 beach-themed bungalows — totaling 166 separate rooms — to Legoland Florida's portfolio.
The bungalows are about a half-mile from Legoland's entrance and will have a swimming pool with a pool bar and sand play area, plus a buffet restaurant with views of Lake Dexter.
Here's a quick description of some of the amenities:
Sandy's Castle Restaurant, located inside The Lighthouse and featuring a menu of entrees, sides and desserts designed to please the palates of kids and grownups alike.
Bricks Beach Bar, offering an eclectic menu of made-to-order food, drinks and creative cocktails served poolside and inside The Lighthouse.
Palm Tree Traders, a large retail shop stocked with LEGO building sets and Minifigures, apparel, toys, swimwear, snacks and sundries.
LOVE ORLANDO NO MATTER WHERE YOU CHOOSE TO STAY,  
MAGICALGETAWAY IS AT YOUR SERVICE.